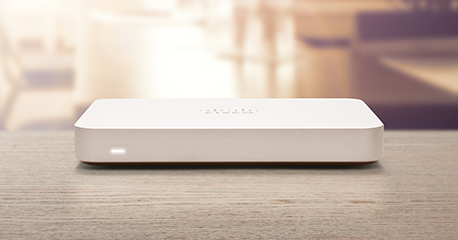 The network touches every part of your business. Is yours protecting your business operations, data and customers?
Network Design & Deployment
It is no longer sufficient to run your business behind your internet service provider's (ISP) router. If you are, your business, employees and your customers are at risk. Investing in a quality and well designed network makes for strong business.
Cohort is a proud partner and reseller of the Cisco Meraki family of cloud managed MX security appliances, MS switches, MR wireless access points, MV security cameras and MC telephone system. In fact the Cisco Meraki network stack is the ONLY network stack Cohort sells, deploys manages and supports giving Cohort full visibility into our customers' networks providing advanced security services such as; SD WAN, Site-to-Site & Client VPN, Content Filtering, Virus and Malware Detection & Prevention, Intrusion Detection & Prevention, Back-up Internet & Fail-over, Network Alerts & Monitoring, Troubleshooting & Testing.
Your Meraki network is only as good as the IT consultant that deploys it, don't leave it to just anyone to design and deploy it. Cohort's staff hold multiple Cisco and Meraki related certifications making us Canada's Cisco Meraki sales and deployment experts.
Management, Monitoring & Support
In addition to Cisco Meraki network design, sales and deployment for businesses, Cohort also provides fully managed network services to a number of leading companies in their respective verticals. For a monthly fee Cohort manages, monitor's and supports your entire network.
Cohort's managed network services includes:
24/7 Monitoring
Internet Service Management & Monitoring
Network Management:

Routing & Security
Switching
Wireless
Content Filtering
Intrusion Detection & Prevention
Virus/Malware/Ransomware Detection & Prevention
Firmware Updates & Patches
Network Change Requests

Network Support
Documentation
Reporting
Choose Canada's Meraki experts to manage your business' network infrastructure.
Interested in Cohort's Network Services?